Agency Work in the Family Court of Australia (Parramatta Registry)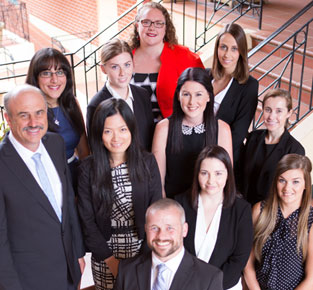 Bainbridge Legal is a law firm located in Western Sydney with offices in Blacktown. Maps illustrating our office locations are available on our contact page.
We are conveniently located in close proximity to the Family Court of Australia, Parramatta Registry, with our Parramatta office only walking distance from the court. The Parramatta Registry of the Family Court of Australia is located at the Garfield Barwick Commonwealth Law Courts Building, 1-3 George Street, Parramatta, NSW, 2124.

We have an experienced team of family law solicitors available to act as agent at any time you require in relation to your matter in the Family Court of Australia, Parramatta.
Ability to act as agents
At Bainbridge Legal we hold extensive advocacy experience in all types of family law matters including parenting, property, maintenance and child support matters. As a result we have extensive experience appearing before the Judges at Parramatta.

We are able to act as agent for your matter in relation to any type of court event including, mentions, interim hearings, conciliation conferences and mediations.
Costs
The following rates apply for agency work performed:
Appearance up to an 1 hour: discounted fixed fee of $180 + GST;
After first hour: our standard hourly rate or as agreed.
providing us instructions
what we require
Preferably we will receive agency instructions prior to the day we are required to perform the work but we can generally accept last minute instructions on the day where necessary.

We can accept instructions via email, fax or phone.
Should you require an agent in your matter please do not hesitate to contact us on 1300 148 110