Assistance for recently separated parents
Relationship evolution
Your intimate relationship may have finally come to an end, but the existence of a child requires that your relationship with the other party must continue on in some form or another. The relationship must evolve. Whereas before you may have been partners, now you are parents.

You may need some time to get over the issues involved in the breakdown of your intimate relationship. You may harbour significant anger and resentment towards your former partner. It is important not to allow the animosity that you may hold towards your former partner to adversely affect your role as parent. It is also important to let your children know that both parents love them no matter what might happen between the two of you.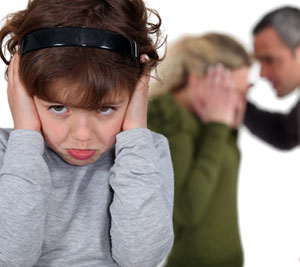 communication is the key
Children benefit when their parents treat one other with respect and are able to communicate effectively with each another. Poor communication creates difficulties and exacerbates points of conflict. The fact that differences and disagreements will arise between parents should come as no surprise. That these problems exist is not problematic in itself; what's important is how you handle those differences between the two of you. When the time comes to resolve areas of disagreement, negotiate an appropriate time and place to work it through. Avoid raising contentious issues late at night when both parties are tired and may not have the mental and emotional capacity to deal with the problem. Do not attack the other parent or criticise them. Focus on the areas of agreement before moving the discussion to the areas of disagreement. You may be surprised to learn how much agreement between the two of you exists, and how comparatively minor the points of disagreement might be.
It is impossible to predict the future with any certainty. Even where both parents appear to be communicating effectively, this situation can be liable to change, particularly when each parent re-partners. For this reason, it is wise to begin keeping a written record of the issues that you discuss with your former partner regarding your child. Contemporaneous notes recording the content of phone calls and conversations may be of great assistance if litigation becomes necessary at some point in the future. It is equally important to retain any written correspondence received from the other party. It may also be helpful to keep a diary of your parenting activities with the child. Information of relevance may include when you spend time with your child, when you communicate via telephone or otherwise, and details of purchases you make for the benefit of the child.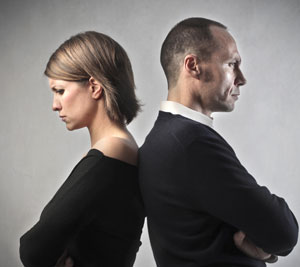 It is an all too frequent mistake for newly separated parents involved in high levels of conflict to bury their heads in the sand in the hope that the storm will simply pass with time. Failing to take action in a timely manner may adversely affect your position by allowing a status quo to be established to your detriment. If you are unable to negotiate with the other party to reach a satisfactory agreement on parenting issues then you need to take action to protect your interests. In cases such as these, you should obtain legal advice at the earliest possible opportunity.
Common mistakes parents should strive to avoid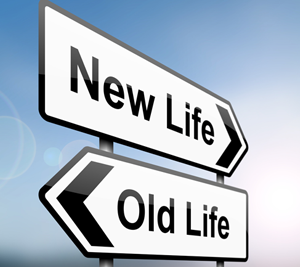 Separation is a difficult time for the children of the relationship. Parents should make every effort not to involve the children in the adult issues involved in the breakdown of relationship. Parents should not expect their children to take sides in adult arguments and parents should never attempt to turn the child against the other party. Below is a brief list of commonly made mistakes that parents should strive to avoid. Some scenarios may not be relevant in all cases, particularly if there is a history of family violence or where the child's safety might be at risk from the other parent.
Where one parent is obliged to pay child support to the other, it is important to recognise that these payments do not have a direct correlation with the right to spend time with a child in accordance with parenting orders. The child is not property capable of being bought and sold and, accordingly, a parent cannot withhold the child from the other parent on grounds that child support payments are outstanding. Likewise, a parent cannot withhold child support payments on the basis that they have not been able to spend time with the child.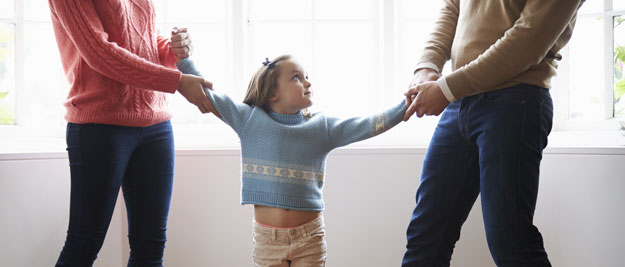 What types of orders can the Court make?
A parenting order may be applied for by either or both parents of the child, by a grandparent, by any other person concerned with the care, welfare or development of the child, or by the child themselves.
The Court may make parenting orders dealing with any one or more of the following issues:

the person or people with whom a child is to live,
the time a child is to spend with another person or other persons,
the allocation of parental responsibility for a child and, if two or more people are to share parental responsibility for a child, how they are to consult with one another about decisions to be made in the exercise of that responsibility,
how the child will communicate with another person or other persons,
child maintenance (providing for the financial support of a child who is not subject to the provisions of the Child Support Assessment Act),
the steps to be taken before an application is made to a court for a variation of the order (to take account of the changing needs or circumstances of a child or the parties),
the process to be used for resolving disputes about the terms or operation of the order, and
any aspect of the care, welfare or development of the child or any other aspect of parental responsibility for a child.
You may apply for a parenting order only after you have attempted to resolve the matter with the other parent. If you are unable to resolve the matter (or an exception applies to you), you can seek parenting orders from a court. It is wise to seek legal advice before deciding what to do.